Why Are Apps Asking to Use Bluetooth on iOS 13 & What To Do
If you install iOS 13 on your phone, you will definitely see an alert that apps want to use Bluetooth. In fact, if you have Facebook installed, you've probably already seen this pop up saying, "Facebook" Would Like to Use Bluetooth on your phone. That's just one of the apps that want to use Bluetooth, and it's not for headphones.
This is what you need to know about the request to use Bluetooth, plus what you can and should do. We also show you how to change Bluetooth location access in iOS 13.
Why Are Apps Asking to Use Bluetooth on iOS 13
Most of the apps asking to use Bluetooth on your iPhone or iPad after installing iOS 13 are doing so to track your location. Bluetooth beacons allow apps and retailers to know when you are close to a store or at a specific place in a mall or in a city. Developers could use Bluetooth and WiFi to figure out your location.
This has been happening in the background for quite some time, but now Apple is cracking down and giving you control over the access to Bluetooth. If a developer wants to use Bluetooth to track your location, they have to ask.
A developer does not need this to send audio to headphones or speakers. So Facebook, Netflix, YouTube and other apps can still send audio to your headphones if you say no to Bluetooth access.
With your location, you could see location-relevant offers or even possibly ads, depending on the app asking for the information.
How to Change Bluetooth App Access in iOS 13
When an app asks to use Bluetooth, you can choose to allow access or you can tap on don't allow to stop the apps from using this information to figure out where you are. This appears very mundane, pushing the more ominous ability to know when you are nearby to the end of the message.
If you've already given an app access and you want to change this, you can. It's a little tricky to find since it isn't in the app options or under Bluetooth. This is how you can change whether an app can use Bluetooth on iOS 13.
Open Settings
Tap on Privacy.
Tap on Bluetooth.
Toggle an App's Access On or Off.
Repeat this for each of the apps you want to change the options for. This means you can go back and change this after you learn about the real reason apps want Bluetooth access on iOS 13.
65 Exciting Things You Can Do With the Apple Watch
Answer Calls on the Apple Watch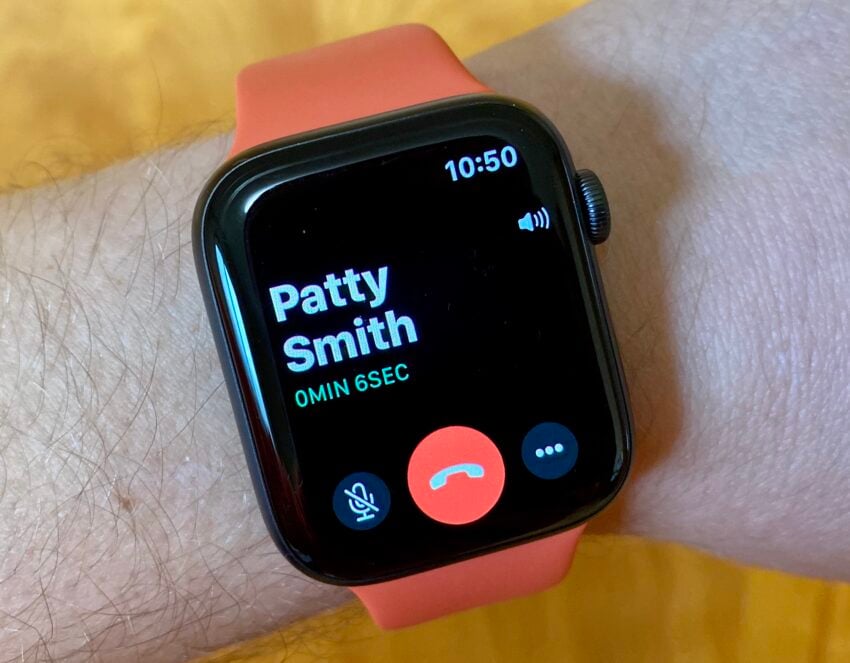 You can answer a call on your Apple Watch using it as a small Bluetooth speakerphone. You only want to use this for shorter calls because the audio quality isn't as good as when you are talking on speakerphone on your iPhone.
The Apple Watch only allows you to answer your calls on Speakerphone, so you won't want to use this all the time. It is very handy when you are working on a project or busy with your hands. Definitely be conscious of where you are taking calls. If you wouldn't talk on speakerphone, you shouldn't talk on your Apple Watch.
If you buy the new Apple Watch with LTE, you can even make calls on the Apple Watch without your iPhone nearby. This requires adding the watch to your plan for $10 a month. You cannot answer a FaceTime video call on the Apple Watch.