How to Find the Apple Watch 6 in Stock
The Apple Watch 6 and Apple Watch SE are on sale, but many models are shipping in late September or early October when you buy from Apple.
This is how to find the Apple Watch 6 in stock for faster delivery, and where you can look for the Apple Watch SE in stock.
When you buy from Apple, you are able to choose your band options, including the new bands, but when you buy from other retailers your band options are limited.
Here are the places that you can find the Apple Watch Series 6 in stock and the Apple Watch SE in stock for delivery on release day.
How to Find the Apple Watch 6 in Stock
The best way to find the Apple Watch 6 in stock or the Apple Watch SE in stock is to look online and then order for delivery or in some cases in-store pickup. Right now it is looking more like delivery is the only option.
Apple is selling all of the Apple Watch models, but release dates range from late September to early October depending on color, size, and band choices.
Your best bet is to check the 2020 Apple Watch stock at each retailer below to see when they can deliver the model that you want.
Some of the retailers are still adding inventory, so you may need to check back through the day. While you may be able to walk into some stores Friday and get a new Apple Watch, you cannot do in store pickup from Apple or Best Buy at this point.
65 Exciting Things You Can Do With the Apple Watch
Answer Calls on the Apple Watch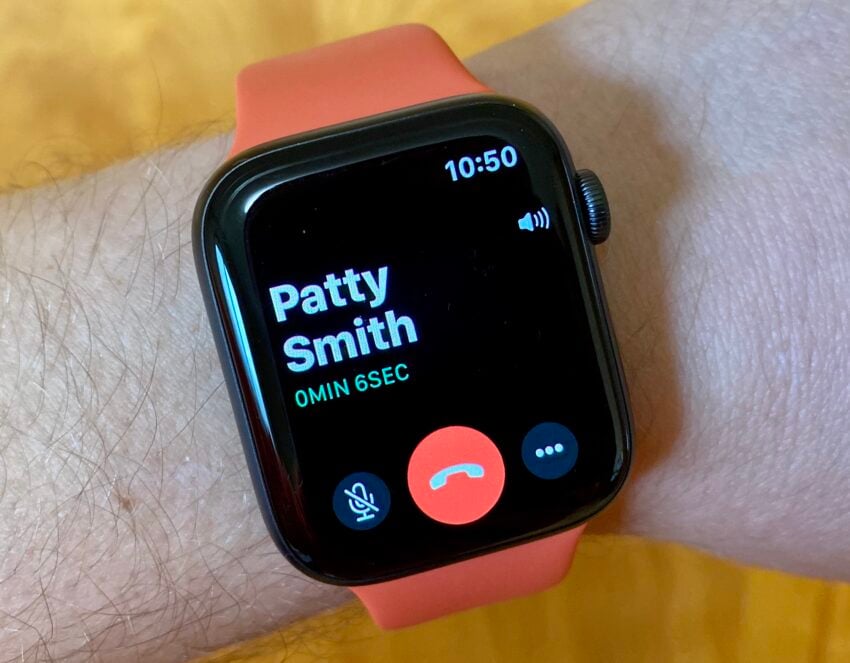 You can answer a call on your Apple Watch using it as a small Bluetooth speakerphone. You only want to use this for shorter calls because the audio quality isn't as good as when you are talking on speakerphone on your iPhone.
The Apple Watch only allows you to answer your calls on Speakerphone, so you won't want to use this all the time. It is very handy when you are working on a project or busy with your hands. Definitely be conscious of where you are taking calls. If you wouldn't talk on speakerphone, you shouldn't talk on your Apple Watch.
If you buy the new Apple Watch with LTE, you can even make calls on the Apple Watch without your iPhone nearby. This requires adding the watch to your plan for $10 a month. You cannot answer a FaceTime video call on the Apple Watch.
Last update on 2023-06-09. This post may contain affiliate links. Click here to read our disclosure policy for more details. Images via Amazon API