Buy An iPhone, Get Apple Watch or iPad Half Off for Mother's Day
Mother's Day iPhone deals are about giving mom more, or giving yourself a gift while you hook mom up too.
T-Mobile's iPhone Mothers Day deals take 50% off the iPad 32GB or the Apple Watch when you buy an iPhone. This is a limited time deal only available at T-Mobile.
This T-Mobile iPhone deal is valid on the iPhone X, iPhone 8, iPhone 8 Plus and even on older devices including the iPhone 7, iPhone 7 Plus, iPhone 6s, iPhone 6S plus and the iPhone SE.
When you buy one of those models you get $215 off the Apple Watch or iPad. This is valid on the Apple Watch Series 3 and Apple Watch Nike+ and on the 2018 iPad, iPad Pro 10.5-inch, iPad Pro 12.9-inch and iPad Mini 4.
The discount is applied as bill credits over 24 months. If you cancel the line, you need to pay the remainder of the device. You can get this T-Mobile Apple Watch or iPad deal online or in your local store for a limited time.
T-Mobile also has you covered with PopSockets and an iPhone X Incipio Design Series Case in Silver Glitter. You can also outfit mom with the Belkin Wireless Charging Pad, of the best iPhone wireless chargers, or a mophie powerstation XL to keep her devices charged up.
No matter who gets the Apple Watch from this deal, check out everything the Apple Watch can do to become an Apple Watch master in 15 minutes.
65 Exciting Things You Can Do With the Apple Watch
Answer Calls on the Apple Watch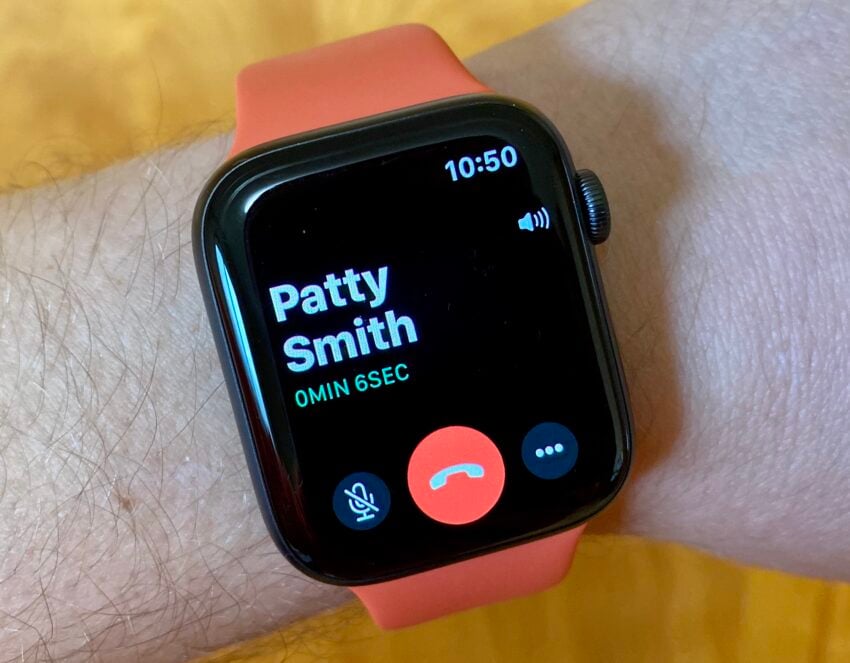 You can answer a call on your Apple Watch using it as a small Bluetooth speakerphone. You only want to use this for shorter calls because the audio quality isn't as good as when you are talking on speakerphone on your iPhone.
The Apple Watch only allows you to answer your calls on Speakerphone, so you won't want to use this all the time. It is very handy when you are working on a project or busy with your hands. Definitely be conscious of where you are taking calls. If you wouldn't talk on speakerphone, you shouldn't talk on your Apple Watch.
If you buy the new Apple Watch with LTE, you can even make calls on the Apple Watch without your iPhone nearby. This requires adding the watch to your plan for $10 a month. You cannot answer a FaceTime video call on the Apple Watch.

As an Amazon Associate I earn from qualifying purchases.