This is the best time to look for Apple Watch deals with many big discounts for Mother's Day and Graduation. Save up to $215 on the Apple Watch 3, and save on the Apple Watch 1.
Buying an Apple Watch isn't cheap, but if you time your purchase you can save a load of cash on a wearable. We've done the hard work of sorting through the deals and discounts so you can save today.
The best times to buy the Apple Watch 3 are during Mother's Day, graduation, Father's Day and Black Friday. Here are the biggest deals and discounts that you can find.
Apple sells the Apple Watch Series 1 and the Apple Watch Series 3. The Series 3 is newer and is available with GPS or GPS and LTE. It is also more waterproof than the Apple Watch Series 1. Here's more on which Apple Watch you should buy.
If you want the newest and best model, buy the Apple Watch 3. For some buyers it makes sense to wait for the Apple Watch 4 that is likely coming in the fall.
Best Apple Watch Series 3 Deals
You can save big on the Apple Watch Series 3 in 38MM or 42MM and there are deals on the Apple Watch with or without LTE.
Keep an eye on Kohl's as they may run a $100 Kohl's Cash deal on the Apple Watch 3 in May or June.
Best Apple Watch Series 1 Deals
The Apple Watch Series 1 deals are not as frequent, but you can still save on the older model.
Once you decide which Apple Watch to get, check out the best Apple Watch bands and learn what the Apple Watch can do below.
65 Exciting Things You Can Do With the Apple Watch
Answer Calls on the Apple Watch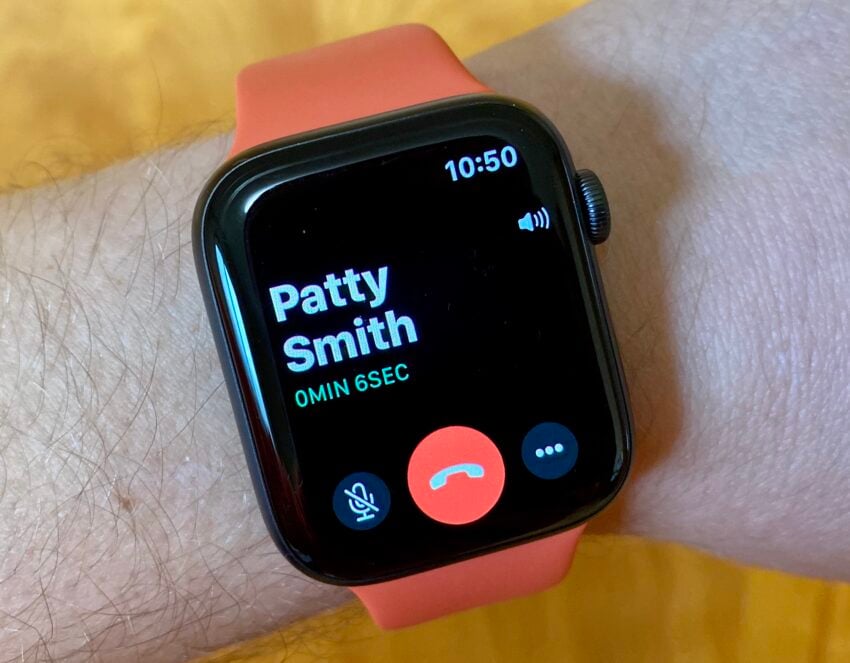 You can answer a call on your Apple Watch using it as a small Bluetooth speakerphone. You only want to use this for shorter calls because the audio quality isn't as good as when you are talking on speakerphone on your iPhone.
The Apple Watch only allows you to answer your calls on Speakerphone, so you won't want to use this all the time. It is very handy when you are working on a project or busy with your hands. Definitely be conscious of where you are taking calls. If you wouldn't talk on speakerphone, you shouldn't talk on your Apple Watch.
If you buy the new Apple Watch with LTE, you can even make calls on the Apple Watch without your iPhone nearby. This requires adding the watch to your plan for $10 a month. You cannot answer a FaceTime video call on the Apple Watch.

As an Amazon Associate I earn from qualifying purchases.