WatchOS 4 Release Date & Time Details
The watchOS 4 release date is September 19th. This is when you will get the latest Apple Watch features on your wrist, without the need to buy the new Apple Watch 3.
At the special Apple Event on September 12th, Apple announced the new Apple Watch 3 and the watchOS 4 release date that will come ahead of the new Apple Watch models.
Apple did not confirm the exact watchOS 4 release time, but it arrived at 1PM Eastern, 10 AM Pacific. You need to install the iOS 11 update on your iPhone before you are able to install this major watchOS 4 update. The iOS 11 release date is today at the same time. Be warned the watchOS 4.0 update takes a long time to finish.
At the event Apple also announced the Apple Watch Heart Study that is coming later this year, which will be able to help identify heart problems and alert Apple Watch users if they are suffering from an irregular heartbeat. The new watchOS 4 update includes additional features to help track recovery and other important features for working out.
Here are the biggest Apple watchOS 4 features that you will get on your Apple Watch after you install this update.
Siri Watch Face
New Fun Watch Faces
Improved Activity App
Improved Workout App
Redesigned Music App
Gymkit
Compatible with Health Accessories
Person-to-Person Payments
You can check out these Apple watchOS 4 update features in more detail in this roundup detailing the new features that Apple announced earlier this year. You can also check out the slides below to see what the Apple Watch can do so that you make the most of your watch.
65 Exciting Things You Can Do With the Apple Watch
Answer Calls on the Apple Watch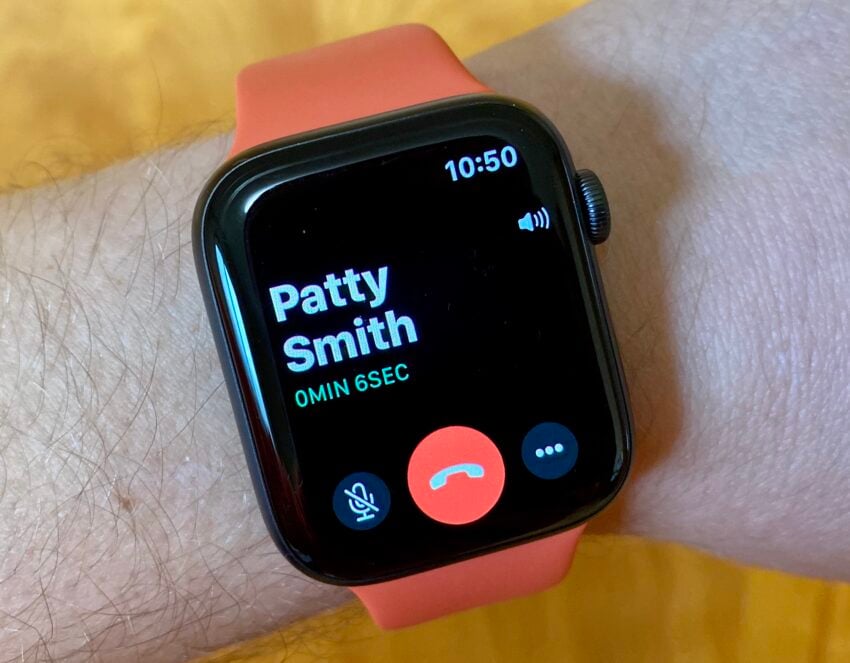 You can answer a call on your Apple Watch using it as a small Bluetooth speakerphone. You only want to use this for shorter calls because the audio quality isn't as good as when you are talking on speakerphone on your iPhone.
The Apple Watch only allows you to answer your calls on Speakerphone, so you won't want to use this all the time. It is very handy when you are working on a project or busy with your hands. Definitely be conscious of where you are taking calls. If you wouldn't talk on speakerphone, you shouldn't talk on your Apple Watch.
If you buy the new Apple Watch with LTE, you can even make calls on the Apple Watch without your iPhone nearby. This requires adding the watch to your plan for $10 a month. You cannot answer a FaceTime video call on the Apple Watch.

As an Amazon Associate I earn from qualifying purchases.