Take $50 Off With This Apple Watch 4 Deal at Amazon
You can save up to $50 on the Apple Watch 4 when you buy at Amazon today. The biggest deals are on the 44mm Apple Watch with GPS and LTE, but you can also save on the 40mm Apple Watch 4 and there are some savings on the GPS only model.
The Apple Watch Series 4 is the newest Apple Watch, starting at $399 for GPS only and from $499 with GPS and LTE. The best Apple Watch deals currently are through Amazon and mark the start of the Mother's Day and Graduation deals that we expect will kick off full in the next few weeks.
Here's a look at all the cool things the Apple Watch 4 can do that the older models can't. This includes the ECG feature that tracks your heart health in new ways and fall detection feature that's already saved lives.
The Apple Watch 4 is $25 off on Amazon and there is a $25 Amazon Coupon that you can apply when you checkout for a total of $50 off the Apple Watch 4 44mm with LTE. If you apply for the Amazon Rewards Visa, you can save another $50.
The 40mm Apple Watch 4 is $16 off and there is a $34 Amazon Coupon that takes the total savings to $50. These deals are on the entry level Apple Watch Series 4 with GPS+ Cellular. While there are some discounts on the higher end models, you won't save as much. Personally I think the Apple Watch aluminum is better anyway. If you can't decide, this guide to which Apple Watch to buy in 2019 will help you out.
This time around I skipped the Apple Watch 4 LTE, and picked up the GPS only model, but you may find that the always on connectivity is better than needing to carry your phone with you all the time. Here's a look at what the Apple Watch can do without the iPhone.
We expect to see some deals on the GPS only model at Best Buy, Amazon and B&H Photo in the coming weeks, but this is an excellent deal if you want the LTE model. Here's a closer look at what the Apple Watch can do. While there is likely an Apple Watch 5 coming, it's too early for many people to wait for it.
65 Exciting Things You Can Do With the Apple Watch
Answer Calls on the Apple Watch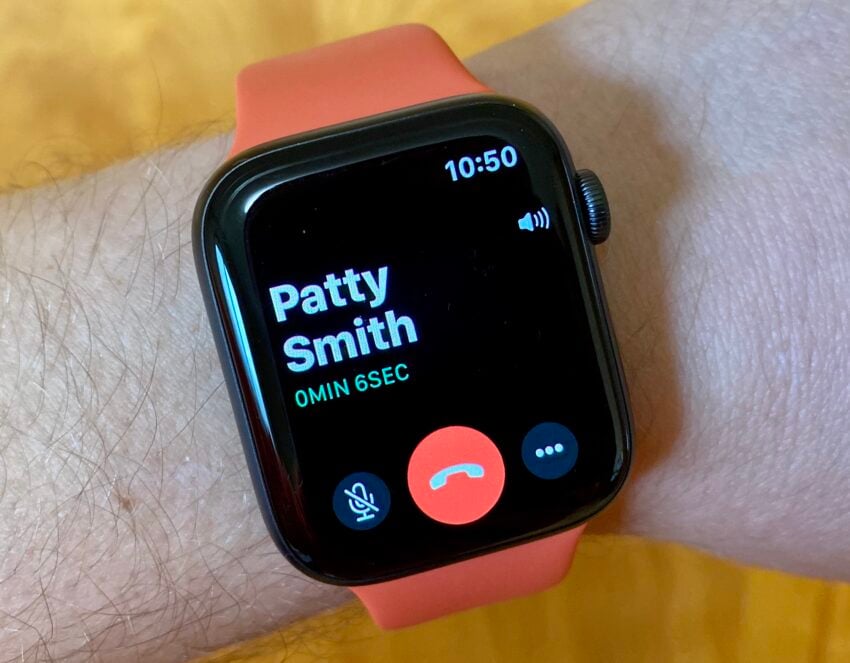 You can answer a call on your Apple Watch using it as a small Bluetooth speakerphone. You only want to use this for shorter calls because the audio quality isn't as good as when you are talking on speakerphone on your iPhone.
The Apple Watch only allows you to answer your calls on Speakerphone, so you won't want to use this all the time. It is very handy when you are working on a project or busy with your hands. Definitely be conscious of where you are taking calls. If you wouldn't talk on speakerphone, you shouldn't talk on your Apple Watch.
If you buy the new Apple Watch with LTE, you can even make calls on the Apple Watch without your iPhone nearby. This requires adding the watch to your plan for $10 a month. You cannot answer a FaceTime video call on the Apple Watch.

This article may contain affiliate links. Click here for more details.