Harry Potter Hogwarts Mystery: 5 Things to Know
Harry Potter: Hogwarts Mystery is a new Harry Potter app for iPhone, iPad and Android that takes you to Hogwarts as a first year student. You get to pick your character and you can play through your own Harry Potter style experience. This takes place just after Voldemort attacks Harry Potter as a baby, so you will see familiar characters, but not everyone you saw in the books or movies.
The Harry Potter: Hogwarts Mystery app is free to download on iPhone or Android now. You will need to make friends, join a house, learn spells and take on other witches and wizards. It's as close as you'll get to enrolling in Hogwarts yourself. We'll soon see a Harry Potter AR game that will allow you to immerse yourself even more.
What is Harry Potter: Hogwarts Mystery?
Harry Potter: Hogwarts Mystery is a role-playing game for iPhone, iPad and Android. The player enters Hogwarts as a witch or wizard and must take on challenges, learn spells and win duels to graduate.
You will play through a variety of challenges and activities much like Harry and his friends did in the books and movies. You must pick your Hogwarts house and then you will attend classes under the watchful eyes of Professor Snape, Professor McGonagall and Professor Flitwick.
While you do this you need to make friends with other classmates and housemates who will help you as you play through the game. You'll need them as you explore previously unseen rooms in Hogwarts and solve the mystery of the Cursed Vaults. You also need to discover the truth about your brother's disappearance.
You Need an Internet Connection to Play
One of the biggest catches to playing Harry Potter: Hogwarts Mystery is that you need to have an Internet connection while you are playing. Even after you download the app and get it set up, you need a constant internet connection to keep playing. This can be a WiFi connection at home or your phone's connection. If your kids are trying to play on an iPad or an old phone without a data plan you will need to use your phone or vehicle as a hotspot so they can play. This may also limit play at school or on networks where traffic is monitored.
What You Need to Know About Gems & Energy
While playing you will see quests that cost a lot of gems to start. You can jump ahead by playing, but if you wait you will be able to play the quests for free. On the summary page you should see how long you need to wait to play.
You will also eventually run out of energy, which you can replenish immediately with gems. Your energy levels up over time and replenishes when you level up, so you can play the game for free without spending money.
That said, the game is free and designed to push you towards spending money on gems and coins, so take note of the in app purchases.
Harry Potter: Hogwarts Mystery In App Purchases
Harry Potter: Hogwarts Mystery is free to download and free to play, but you can spend money on the game to speed some things up. There are in app purchases on iPhone and Android.
In the game, players use coins and gems, which can be earned or bought. The prices range from $1.49 to $149.99 so there is a chance that you will want to disable in app purchases.
Handful of Gems 

$1.49

Measure of Gems 

$7.49

Sack of Gems 

$14.99

Trunk of Gems 

$29.99

Trainload of Gems 

$74.99

Purse of Coins 

$1.49

Vault of Gems 

$149.99

Pouch of Coins 

$7.49

Hut of Coins 

$29.99

Case of Coins 

$14.99
You can use this guide to setup Android Parental Controls and use this to set up iPhone Parental Controls. This may be a good idea to prevent getting a bill for hundreds of dollars as your kid pushes to unlock in-game content faster.
Is Harry Potter: Hogwarts Mystery Safe For Kids
Is Harry Potter: Hogwarts Mystery safe for kids to play? We're waiting on full on parents reviews of the game, but you can watch the video above to see what the gameplay is like.
This is appropriate for most kids who are of the age to watch or read Harry Potter. The game is rated 4+ by Apple And E for Everyone on Google Play. There is no in game chat with other players despite the need for an Internet connection and the duels are along the lines of Harry Potter movies.
65 Exciting Things You Can Do With the Apple Watch
Answer Calls on the Apple Watch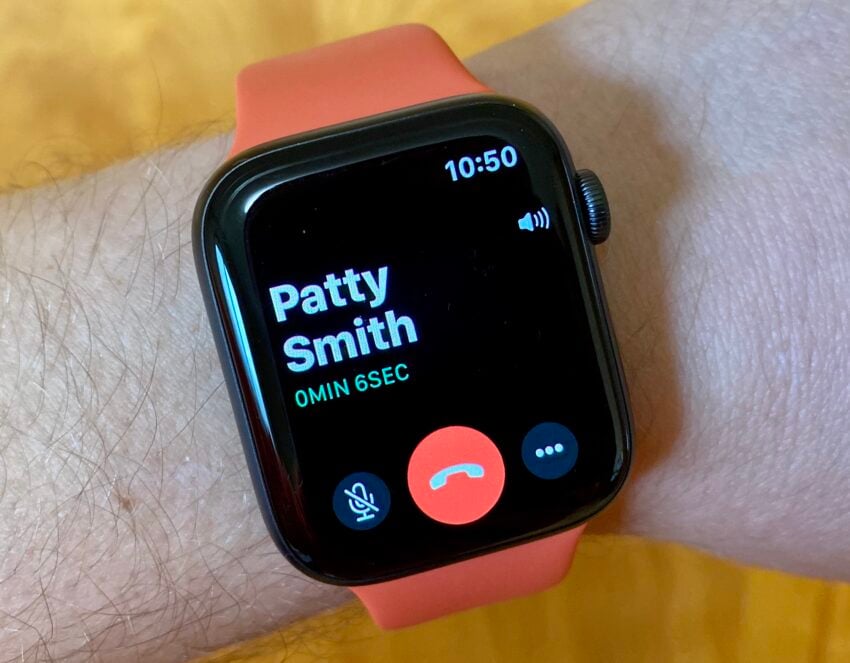 You can answer a call on your Apple Watch using it as a small Bluetooth speakerphone. You only want to use this for shorter calls because the audio quality isn't as good as when you are talking on speakerphone on your iPhone.
The Apple Watch only allows you to answer your calls on Speakerphone, so you won't want to use this all the time. It is very handy when you are working on a project or busy with your hands. Definitely be conscious of where you are taking calls. If you wouldn't talk on speakerphone, you shouldn't talk on your Apple Watch.
If you buy the new Apple Watch with LTE, you can even make calls on the Apple Watch without your iPhone nearby. This requires adding the watch to your plan for $10 a month. You cannot answer a FaceTime video call on the Apple Watch.

As an Amazon Associate I earn from qualifying purchases.