163 PS4 & Xbox One Skyrim Mods You Should Try Right Now
Hunter's Cabin of Riverwood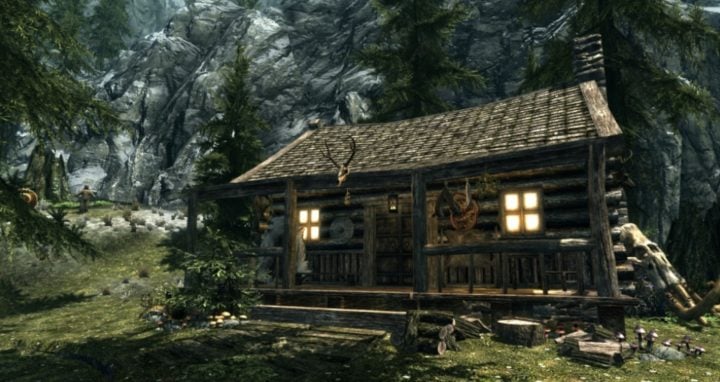 If you're looking for a beautiful player-home that opens up almost as soon as you start a new game, take a peek at Hunter's Cabin of Riverwood for Xbox One and PS4.
Hunter's Cabin of Riverwood is lore-friendly mod that includes a short quest that takes you through the Embershard Mine which is the first mine that appears on your compasss early in the game.
Once you fight your way through you'll find the key to the cabin with a Bandit Report that takes you through the cabin's history. After you find it, the cabin is yours.
This hunter's cabin features tons of plants, storage, a bookshelf for all of your books, a Tanning Rack, a grindstone, a Cooking Pot, and more. There's also a bed.
It's not as big as some of the other player-home mods listed here but it's one of the better ones out there. Give it a shot.