163 PS4 & Xbox One Skyrim Mods You Should Try Right Now
Elysium Estate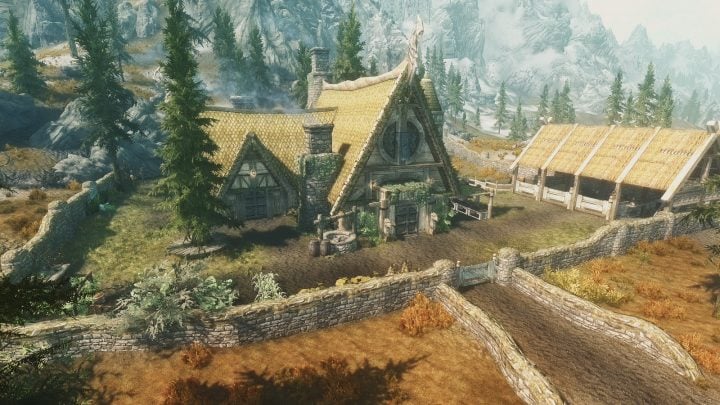 Finally.
Elysium Estate is one of our favorite player-homes and it's finally available for Skyrim Special Edition and Xbox One.
This amazing player-home is located near Whiterun and it comes with an impressive list of features including labeled storage, outside lanterns that respond to the time of day, horse stables, chimney smoke, an outstanding interior, and a basement.
The basement is essential as it contains multiple stations and a gorgeous treasury room which includes a Dragon Priest mask.
This was one of our favorite mods from the original Skyrim and you'll absolutely want to give it a try if you own Skyrim SE on Xbox One.