163 PS4 & Xbox One Skyrim Mods You Should Try Right Now
Immersive Footprints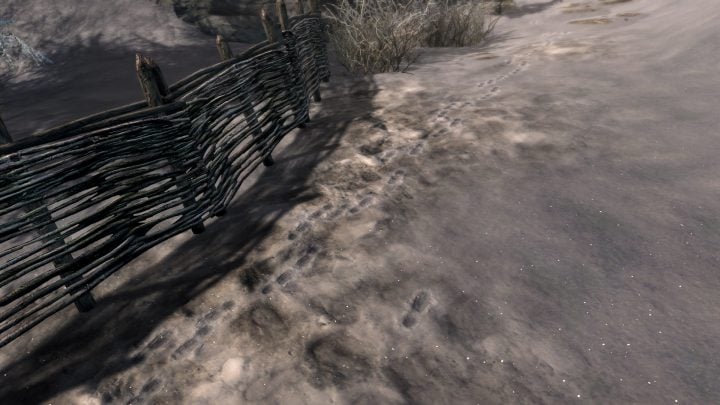 Yet another classic PC Skyrim mod has made it over to the Xbox One.
Developers have ported over jonwd7's extremely popular Footprints mod. If you're unfamiliar with Footprints, here are the basics.
The mod adds realistic footprints for your character, for the game's various NPCs, and yes, the creatures that call Skyrim home.
You'll see footprints for all humanoid NPCs. Bears, Deer, Draugrs, Falmer, Foxes, Frost Atronachs, and more will also leave footprints.
It's immersive and it's awesome.