163 PS4 & Xbox One Skyrim Mods You Should Try Right Now
Kato's Ivarstead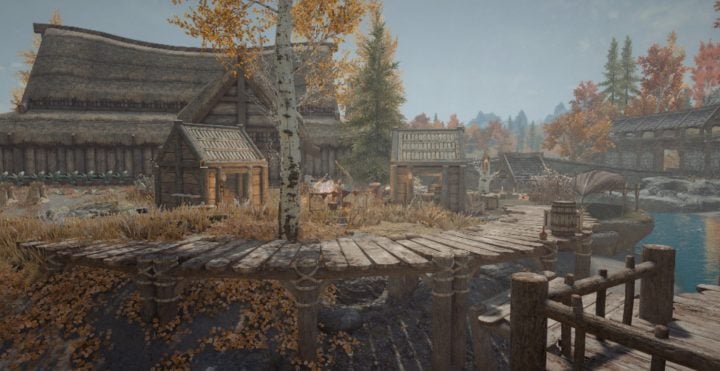 The developer behind Kato's Falkreath also has an excellent overhaul for Iverstead, the town that sites between Riften and Whiterun. You might know it as the pitstop before you take the the Seven Thousand Steps to High Hrothgar.
Like the developer's Falkreath mod, Kato's Ivarstead for the Xbox One and PlayStation 4 improves the look and feel of this quant village, particularly the areas where there wasn't much going on in the vanilla version of the game.
This mod is focused on the exterior portion of Ivarstead so if you're looking for an overhaul of the interior, you'll need to look elsewhere.
For a better look at the changes and improvements, take a look at the video above.