163 PS4 & Xbox One Skyrim Mods You Should Try Right Now
Windstad Mine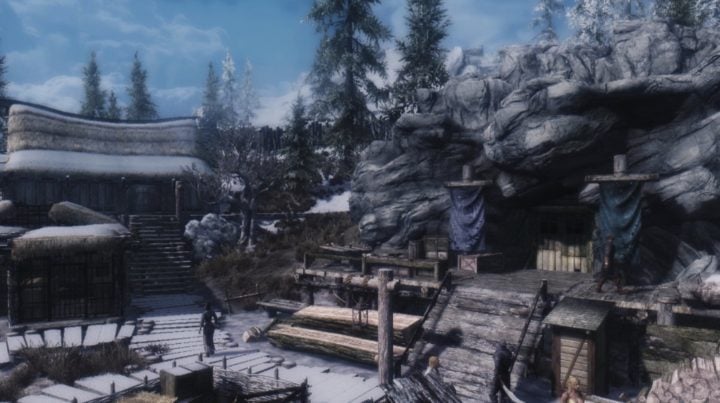 The Windstad Mine is a unique player-owned mine that will make you rich once you take it over from a gang of bandits.
Once you slaughter the bandits inside the mine, you can develop the mine and turn it into a profitable business for your character.
Hiring workers and developing the mine will net you daily income and ore to mine. As you expand the mine you'll discover additional types of ore to mine.
The mine is fairly easy to find. It's located within Hjaalmarch right next to the Windstad Manor and Ustengrav.
It's currently available for the Xbox One but not the PS4.