163 PS4 & Xbox One Skyrim Mods You Should Try Right Now
Sheogorath's Cheat Menu/Cheat Mod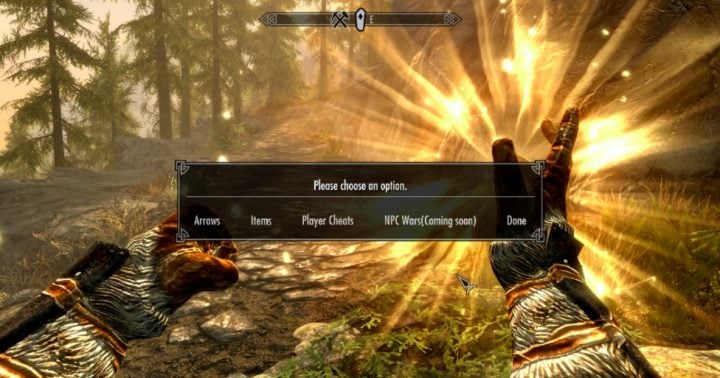 If you play Skyrim Special Edition on the PC you can fire up the console and cheat to your heart's content. The console isn't enabled on the Xbox One and PlayStation 4 though modders are already releasing mods that help console owners cheat.
One popular cheat mod is Sheogorath's Cheat Menu. With this mod enabled you can become invincible or conjure up items that you need. Some of you might find this useful.
Sheogorath's Cheat Menu is currently only available for the Xbox One but fortunately there are a few other cheat mods out there including Cheat Mod for PS4 and Xbox One.
Be on the lookout for more cheat mods as we push away from the game's release date. We should see several more emerge.