163 PS4 & Xbox One Skyrim Mods You Should Try Right Now
Molten Glass Weapons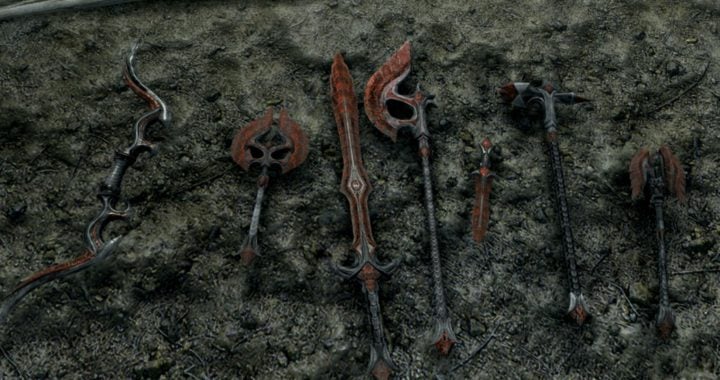 We're always on the lookout for new and impressive weapons and we think you're going to like this collection from developer FadedShadow.
Molten Glass Weapons (for Xbox One) are a different take on the glass weapons you find scattered around the world of Skyrim.
Once you acquire the Glass Smithing perk you can craft a Molten Glass dagger, bow, and more. The mod even includes a set of craftable Molten Glass arrows. You'll need rubies to make these weapons so make sure you hold onto those.
If you're expecting these weapons to be overpowered, they are not. They have a different look though they are just marginally better than the regular version of glass weaponry.
Note: If you want to compliment your Molten Glass Weapons with Molten Glass Armor, you can do that too.