163 PS4 & Xbox One Skyrim Mods You Should Try Right Now
Royal Armory - New Artifacts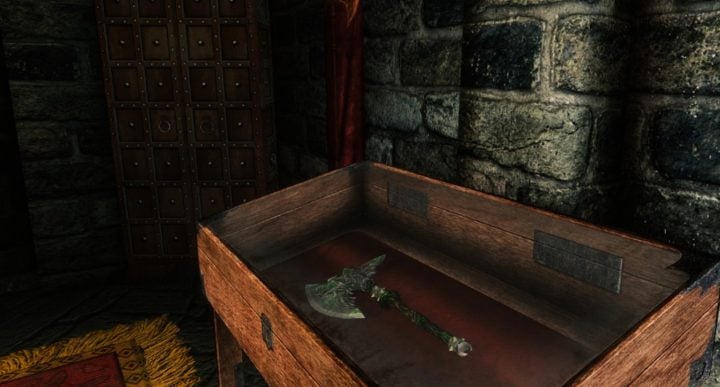 Oddly enough, many of the game's important characters wield extremely common weapons. Given the sheer amount of weaponry in the game, this always struck us as a bit odd.
This mod alleviates that. Royal Armory - New Artifacts for Xbox One grants unique weapons to the game's most unique characters.
For instance, Savos Aren will now wield a special dagger called Dagger of Shalidor. Kodlak Whitemane gets a weapon called the Harbringer's Axe. And the Nord Maven Black Briar gets the Black Crow Dagger. Each of these weapons come equipped with powerful enchantments.
Unlike some weapon mods, you don't acquire these weapons via a quest. Instead, you'll need to acquire them naturally as you progress through the game.
Some you can steal, others you can pickup once the owner is dead.