163 PS4 & Xbox One Skyrim Mods You Should Try Right Now
Beginner's Shack in Riverwood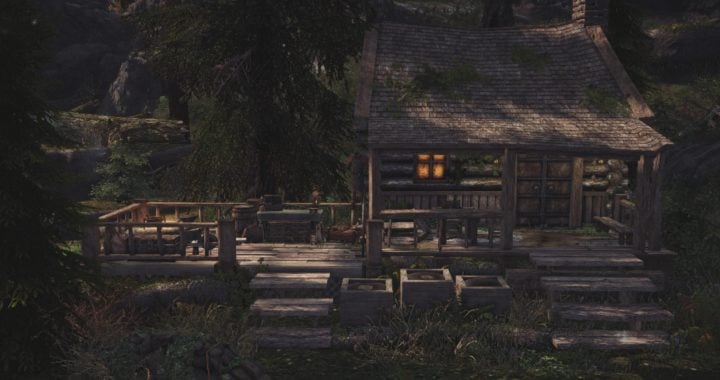 How about another outstanding Riverwood player-home mod?
Beginner's Shack in Riverwood is another beautiful player-home that grants you access to a starter home for your character. If you're looking for a mansion or a castle, this isn't the mod for you.
Before you can enter the home you need to find the key on a burned corpse in Helgen. Once you get that key you'll open up the detailed home.
The mod includes planting soil, a cooking surface, a day and night cycle, a bed to sleep in, custom music, and tons of storage for your items. It also comes with a well crafted interior complete with various trinkets.
If you're looking for a basic hideaway for your character, this is another option to look at though it's only available for the Xbox One.