163 PS4 & Xbox One Skyrim Mods You Should Try Right Now
skyBirds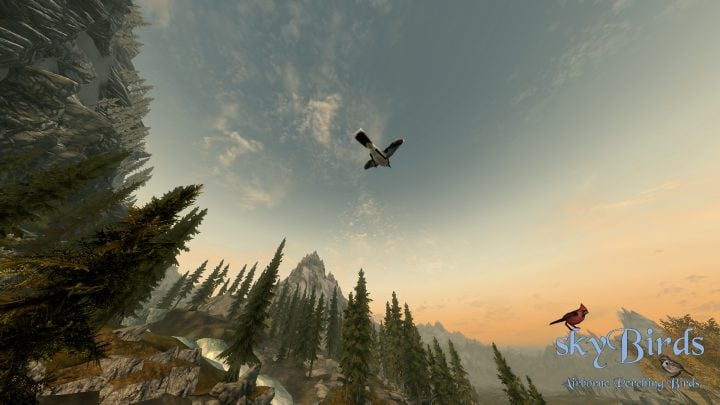 Here's another excellent Skyrim bird mod.
The birds that populate the vanilla version of Skyrim Special Edition are pretty boring and stiff. This mod changes that.
skyBirds completely revamps how the game's birds act. With this mod installed, birds will perch on tree branches, on fence posts, on rocks, on fences, and more. Their flight is dynamic. They will build nests in trees around Skyrim. That's not all either.
They will also fly away if your character gets close to them. They will eat. And they will find shelter when bad weather strikes. And yes, you can hunt them for ingredients.
This is an incredible mod but it's only available for the Xbox One. Sorry PS4 owners.