163 PS4 & Xbox One Skyrim Mods You Should Try Right Now
VioLens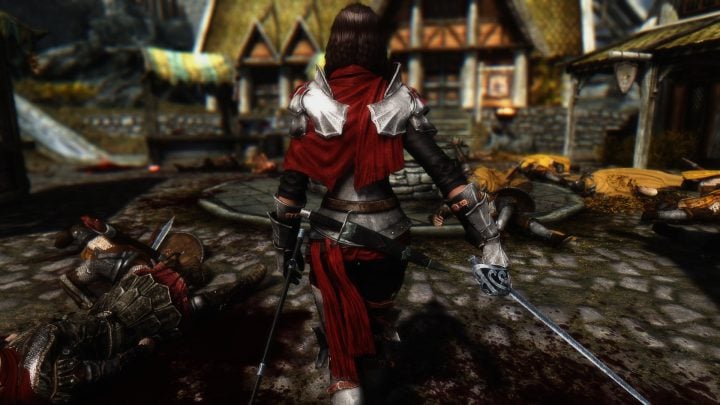 Skyrim Special Edition's VioLens mod gives you complete control over the kill moves your character uses to vanquish his or her enemies.
There are a number of customization options that you can deploy with this mod installed. Want to change how much you see a certain kill move? You can do that. Want to add or remove a particular kill move? You can do that too.
The mod includes toggles for melee and ranged kill moves giving you control over how you and your NPCs finish your battles.
For an in-depth look into how this works, take a look at the video below.
It's available for Xbox One and PlayStation 4.