163 PS4 & Xbox One Skyrim Mods You Should Try Right Now
More Bandit Armors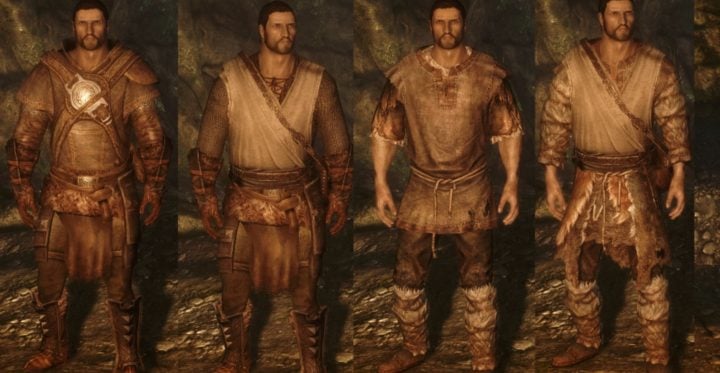 More Bandit Armors (formerly known as Brigandage) for Xbox One brings some much needed diversity to the clothing worn by the game's bandit class.
The mod delivers 36 new outfits for bandits to wear. The list includes the Traveler's Fauld, Crude Reinforced Armor, Reinforced Fur Armor, and Old Fur Rags.
The outfits are supposed to represent the armor a bandit might create from the supplies he or she has stolen from the honest citizens of Skyrim.
So if you're getting tired of seeing bandits wearing close to nothing in the freezing cold, or if you simply want your foes to have a bit more style, give this mod a try today.