163 PS4 & Xbox One Skyrim Mods You Should Try Right Now
Storefront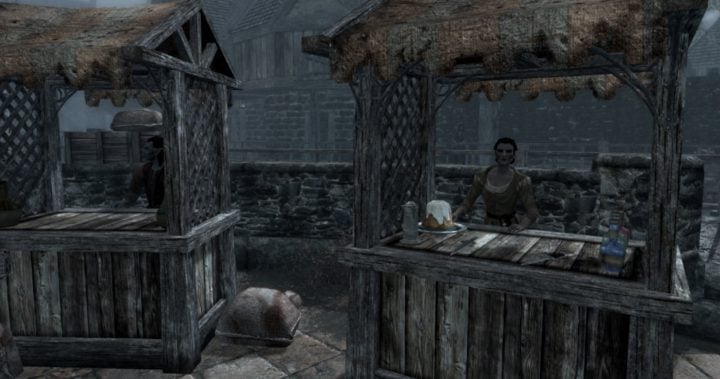 If your character is married and you want earn some extra coin download Storefront for the Xbox One. (It's not out for PS4.)
Storefront grants your spouse the ability to setup a storefront in the town's marketplace rather than at the family home. They'll operate the storefront during daylight hours and then return to your shared home at night to tuck you in.
If you and your character decide to move to a new city, your spouse's shop will move to the market in the new location.
As for the gold, this works as it normally would. You can collect the profits from your storefront at any time you wish.