163 PS4 & Xbox One Skyrim Mods You Should Try Right Now
Enhanced Night Skyrim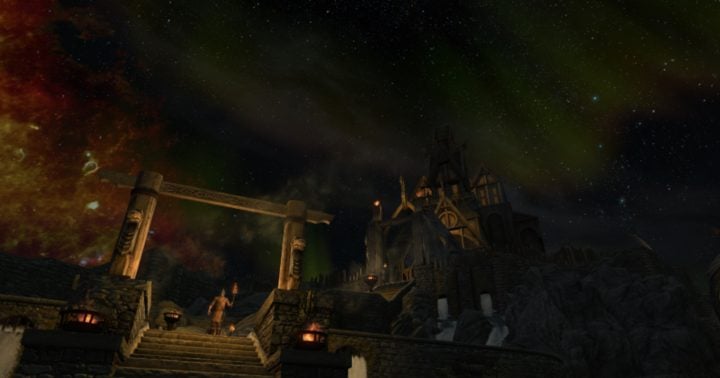 Enhanced Night Skyrim is an incredible mod that takes the game's night sky to a whole new level.
This mod makes some outstanding changes to the game's night sky without negatively impacting the game's performance.
With this mod on board you'll notice greater clusters of stars and improved textures make them standout as your character travels around Skyrim.
In addition you'll also notice a giant nebula that will remain overhead as you move from city to city, town to town. It will make you and your character feel extremely small.
Sadly, this mod is only available for the Xbox One.