163 PS4 & Xbox One Skyrim Mods You Should Try Right Now
GT's - Gardens Of Whiterun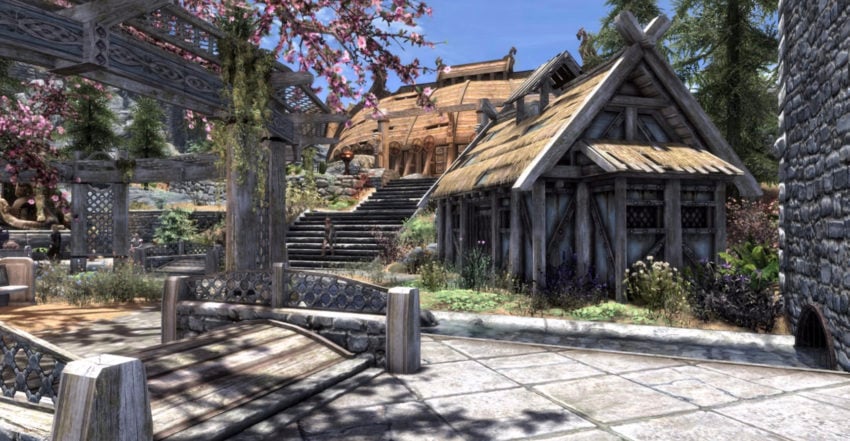 GT's - Gardens Of Whiterun is a new favorite of ours and it delivers some terrific changes to the city of Whiterun.
Gardens of Whiterun adds beautiful plants all over the city. It's a charming look for one of the game's most populous cites. That's not all though.
The mod also adds insects all over the city, fish in the pools leading up to Dragonsreach, farm animals with a stable and chicken coop, and some other goodies you'll find once you do a bit of exploring.
-I
If you're interested, you can download it for the PS4 or Xbox One. The video above will walk you through everything you need to know.