163 PS4 & Xbox One Skyrim Mods You Should Try Right Now
Skyrim Is Windy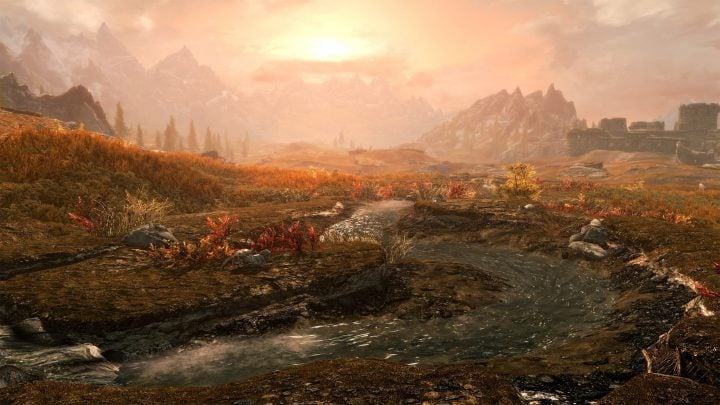 As you wander around Skyrim you'll encounter various forms of weather. And while you can hear the wind howl when you're walking around, you won't see the gusts of wind blowing the plants and the trees above them.
Skyrim Is Windy takes note of this and makes a simple change. With this mod active, you'll notice the game's flora (plants, bushes and trees) start to react to the wind. Trees will sway a bit, bushes and plants will move too.
It's a small change but it's a noticeable one and it adds to the immersion of the game. It's also compatible with popular weather mods like Lush Overhaul and Skyrim Flora Overhaul.
And before you ask, yes, this mod also covers the game's various DLC including all of the plants and trees on Solstheim Island.