163 PS4 & Xbox One Skyrim Mods You Should Try Right Now
Dragon Carved Armor Set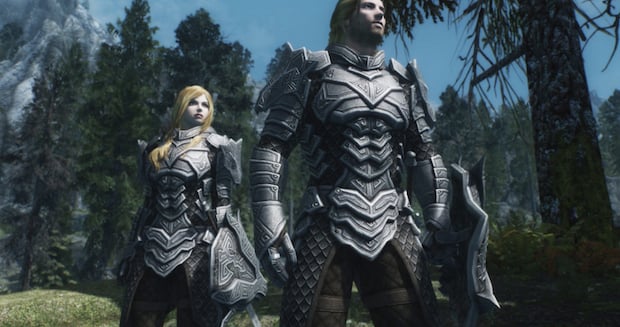 If you've exhausted the armor options in the game take a look at the beautiful Dragon Carved Armor Set from Jason069.
This mod delivers a detailed set of armor that fits right in with the other armor sets offered in Skyrim Special Edition.
The Dragon Carved Armor set comes with a Cuirass, a Cuirass without Pauldron, a Helmet, Gauntlets, Boots, a Shield, one hand sword, and a Great Sword.
Sadly, it's not available for the PlayStation 4.