163 PS4 & Xbox One Skyrim Mods You Should Try Right Now
Dwarven Luggage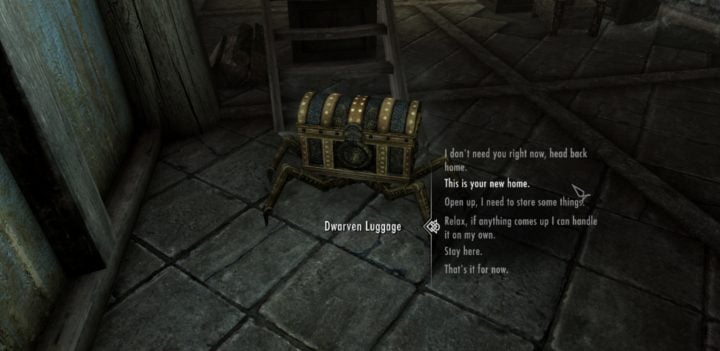 Dwarven Luggage is a unique Skyrim Special Edition mod that grants you access to a, well, interesting Dwarven companion.
When you reach Sinderion's remains in Blackreach, you'll find the Dwarven Luggage scroll. The scroll allows you to summon a dwarven spider chest that will follow your character around and allow you to store tons and tons of items.
What's nice is that the summon spell allows you to call the spider whenever you want. When it appears, it will be holding the gear you stashed inside. It's perfect for a dungeon crawl.
The Dwarven Luggage doesn't count as a companion either so you're free to bring your favorite follower along with you.
It's only available for the Xbox One at the moment. No word on a PS4 version.