163 PS4 & Xbox One Skyrim Mods You Should Try Right Now
Face Masks of Skyrim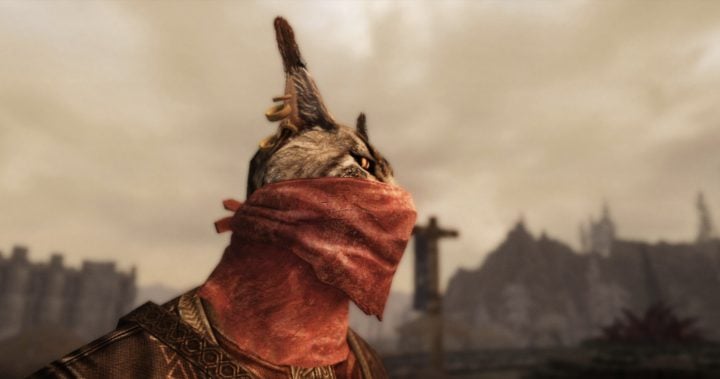 If you're playing as a stealthy character or simply want a good face mask, take a look at this popular mod for Xbox One.
Face Masks of Skyrim grants you the ability to create a neat looking face mask that covers the bottom portion of your character's face.
The mod offers eight different colors including Black, Blue, Brown (Leather), Green, Purple, Red, White and Yellow.
To craft a mask with a scarf, you need only two Linen Wraps. These can be found all over Skyrim. If you want a mask without the scarf, you need only one.
Unfortunately, this mod doesn't work well with Orc characters so if you're playing as an Orc, you might look for an alternative.