163 PS4 & Xbox One Skyrim Mods You Should Try Right Now
Fluffy Snow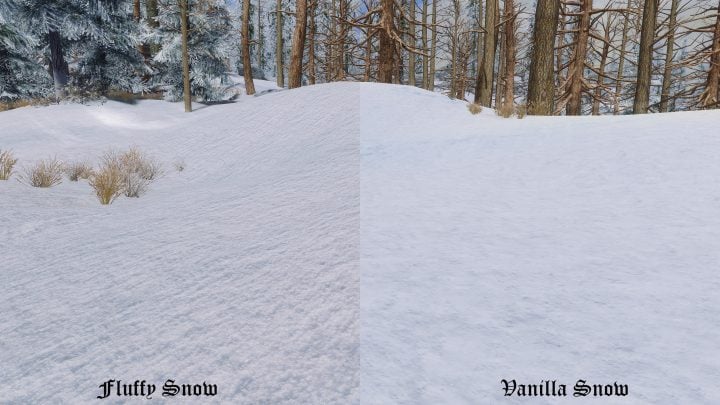 The snow in Skyrim Special Edition looks good but this mod makes it look great.
Fluffy Snow for Xbox One is a texture replacer that makes the snow appear more fluffy than the vanilla version. It's simple but it looks amazing. You can get a feel for the difference in this screenshot from the developer.
The Xbox One version features 1K textures and in our experience with the mod, we didn't notice any performance hits. That's impressive for a mod that changes this much of the game.
The mod is also compatible with other weather mod making it ideal for those that want to improve the look and feel of Skyrim.
No PS4 version yet, unfortunately.