163 PS4 & Xbox One Skyrim Mods You Should Try Right Now
Bigger Trees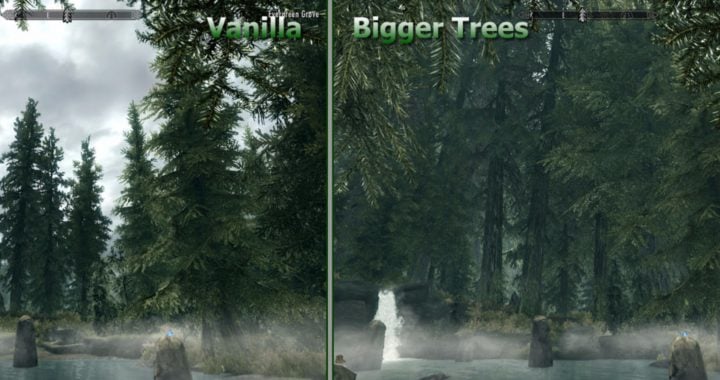 A must-have mod for anyone that loves exploring.
Bigger Trees for Xbox One One makes the trees in Skyrim Special Edition a whole lot larger. How large? With this mod installed you'll notice trees the range from 0.7x to 6x larger than their vanilla counterparts.
And while many trees are larger there are some that are actually a bit smaller than the vanilla trees included in the base game.
With this mod on board, hunting and exploring in the forests becomes a lot more interesting because you'll encounter some extremely dense spots where your character feels completely surrounded by trees and brush. At night, the effect is especially intense.
This one is awesome.