163 PS4 & Xbox One Skyrim Mods You Should Try Right Now
Silver Armor and Weapons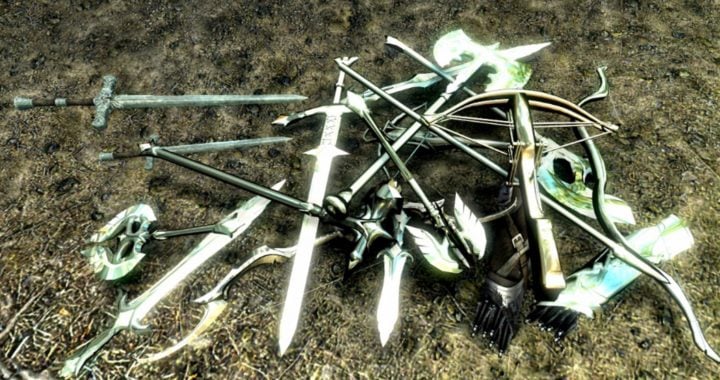 In the market for an excellent armor/weapon mod for the PlayStation 4? Well then look no further than Silver Armor and Weapons by cyan49.
The mod's name says it all. It adds some beautiful looking silver-plated armor to the game. It also adds a collection of silver weaponry including crossbows, a spear and a shield. All of them look like they could've made it into the vanilla version of the game.
You can strengthen the armor to improve it and you're also able to change silver arrows into silver quivers using a Tanning Rack.
You can construct these items (you'll need the Advanced Armors Perk active) or you can find them lurking under Riverwood's water mill.
If you're looking for a different shade, the developer also has a set of gold armor available. The mod also delivers the silver version.