163 PS4 & Xbox One Skyrim Mods You Should Try Right Now
Hunter's Treehouse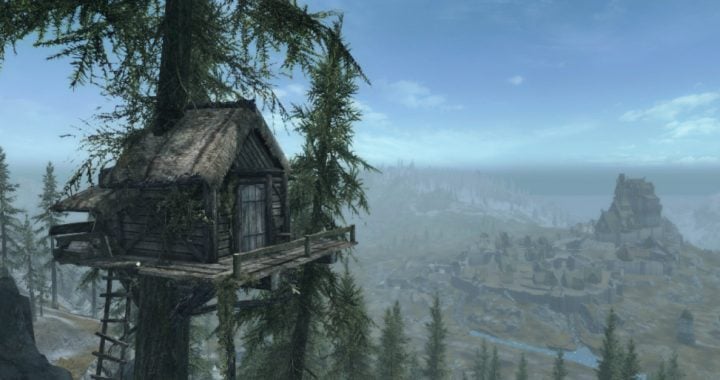 Hunter's Treehouse is a unique player-home mod for the Xbox One and PlayStation 4.
While many Skyrim Special Edition mods give you access to mansions and huge estates, Hunter's Tree house is a far more modest piece of real estate.
With this mod installed you'll find a tiny treehouse located between Whiterun and Riverwood. It's tiny but it comes with all the amenities you'd need.
It has storage, it has a weapon plaque, it has a weapon rack, it has a cooking pot, and it has an alchemy station.
It's one of our favorites and it's worth a download if you want another place to crash.