Skyrim Special Edition 1.5.62 Update: What's New
Bethesda's released a new Skyrim Special Edition update and the latest patch brings a fresh round of content to the Creation Club marketplace.
As we push into 2019, Bethesda continues to support Skyrim Special Edition. Updates have become infrequent, but the developer is still releasing new Creation Club content as an alternative to third-party mods.
The December Skyrim Special Edition update is a fairly sizable download and it looks like it brings the Creation Club content the company revealed back in November.
Bethesda hasn't posted an official change log (and we don't expect it to) but here's what you should know about the Skyrim Special Edition 1.5.62 update.
Skyrim Special Edition 1.5.62 Update Size
The December Skyrim Special Edition update is version 1.5.62 for the Xbox One. If you're playing Skyrim SE on a PlayStation 4 you're going to see a different version number. You'll see the same changes though.
The Skyrim Special Edition update doesn't require a massive chunk of hard drive space, but some of you will likely need to clear out space in order to make room.
The download for the Xbox One X is right around 1.3GB and you can expect a similar download size if you're playing the game on a PS4.
If you haven't played Skyrim SE in a while you will likely see a much larger download size because you'll be forced to download the content from the updates you skipped.
The Skyrim SE 1.5.62 patch is a mandatory download for all Skyrim Special Edition players, not just those who want to download the new content from the Creation Club marketplace.
However, if you do want to skip the download, you can put your console into offline mode and play the game offline.
December Skyrim SE Creation Club Content
We don't have an official change log for the update and we probably won't get one. That said, the patch delivers a fresh round of content to the Creation Club.
Bethesda teased five new Skyrim Special Edition Creation Club creations including Civil War Champions, Sunder & Wraithguard, the Vigil Enforcer Armor Set, Elite Crossbows, and the Saturalia Holiday Pack. There's also a brand new dungeon to explore.
Civil War Champions (600 Credits)
In the midst of an unending war, the Stormcloaks and Imperials have agreed to a duel. Two champions are to meet on the field of battle, to decide once and for all whose warriors are the fiercest. Choose a side, don the armor of the champion, and prove your mettle.
Sunder & Wraithguard (5oo Credits)
Crafted by the Dwemer Tonal Architect Lord Kagrenac, Sunder and Wraithguard represent two of the three tools created to tap into the Heart of Lorkhan. Imbued with ancient magic, the weapons are said to empower not only their wielder, but each other.
Vigil Enforcer Armor Set (600 Credits)
While Stendarr may offer mercy, the Vigilant have none to spare. Among the ranks of these holy warriors are armored paladins who shed their priestly robes for hide and steel. Collect and craft four unique armor sets and deliver Stendarr's justice to both the abominations and those corrupted by them.
Elite Crossbows (400 Credits)
The crossbow has long been the weapon of choice for skilled hunters, whether the prey be animals of the forest or creatures of the night. Forged from the rarest of metals, the Ebony and Elven crossbows represent two of the most deadly ranged weapons in all of Tamriel.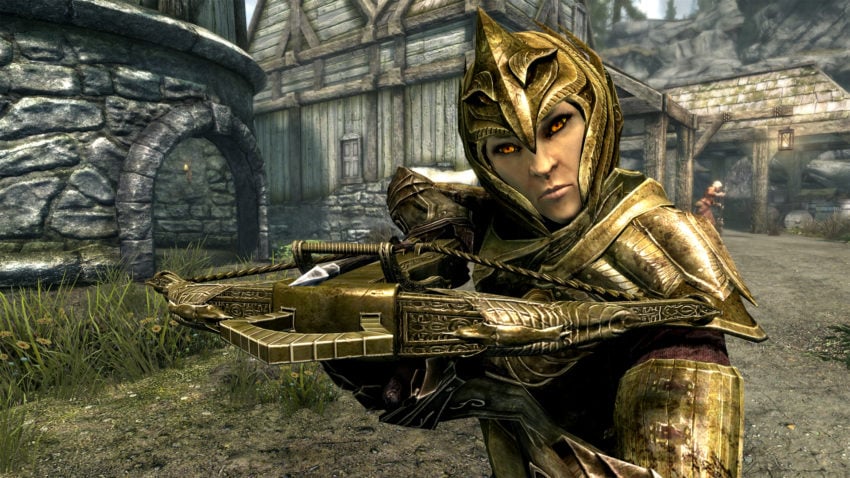 Saturalia Holiday Pack (300 Credits)
Once known as a day of debauchery, Saturalia has since transformed into a time of gift giving and cheer. Celebrate the holidays with these festive Saturalia garments, and spread merriment across Skyrim on your very own reindeer!
Bethesda's also launched a brand new dungeon dubbed Forgotten Seasons and it's a collaboration between Bethesda and some well-known developers. It's the most expensive creation of the bunch.
Forgotten Seasons (1200 Credits)
With grand halls to explore, dangerous automatons to battle, and unique rewards to discover, this offers a full dungeon experience replete with stunning visuals and callbacks to previous lore. Sharp-eyed adventurers can leave with ancient Dwarven treasures, including assembling a powerful crown and new mount. Enjoy our creators' largest team effort to date, with multiple designers and artists coming together to craft this adventure.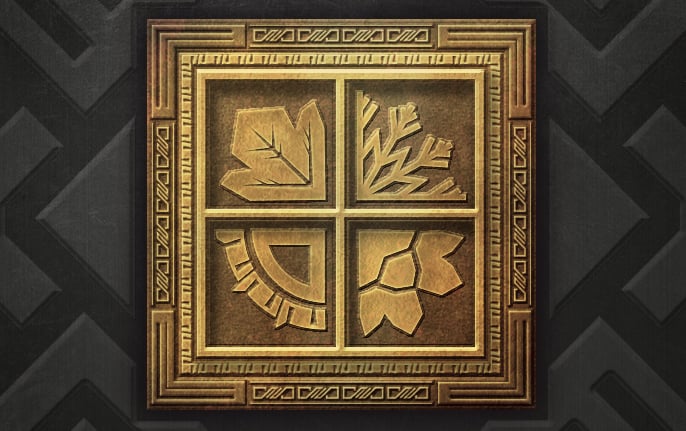 Skyrim SE Creation Club Deals
There are also some limited time Creation Club deals on the marketplace and they're worth a look if you want to spice up your game in December and beyond.
For a limited time you can snag the Survival Bundle for 900 credits, the Community Creator Bundle for 1200 credits, the Divine Crusader and Chrysamere Bundle for 600 Credits, the Survival Bundle for 900 Credits, The Sheogorath Bundle for 450 Credits, and The Sword, Backpack, and Nix-Hound Bundle for 650 credits.
There's also a Dwarven Armored Mudcrab, usually 50 credits, that's available for free.
Bug Fixes & Problems
As of right now we don't know if Skyrim's 1.5.62 update fixes any bugs or performance issues. New updates sometimes come with unlisted bug fixes and we'll let you know if we find any.
Of course, there's also a good chance the update brings some problems of its own. If you stumble into issues with the latest version of the game please take a look at our list of fixes for common Skyrim Special Edition problems.
163 PS4 & Xbox One Skyrim Mods You Should Try Right Now
A Quality Map
One of our favorite Skyrim mods for PC is now available for console.
A Quality World Map by IcePenguin is an essential mod for PC. And now that it's available for console, it's an essential mod for Xbox One. (It's not available for PS4 yet.)
Bethesda's vanilla Skyrim map is decent enough but this mod takes it to the next level with improved textures and detailed roads.
The developer has literally drawn out every single road in the game and needless to say, it's impressive. And useful.
For more info, take a look at the video below.
Trust us, this one is very, very good. Give it a try today.