Umbra (500 Credits)
The history of this Daedric artifact is recounted in the rise and fall of those that have wielded it. Forged from wicked hands and vile mind, legend says that Umbra itself lives, its echoes whispering from the winding halls of Champion's Rest. Some even say the sword wields its bearer, but to find the answer, you must first defeat Umbra yourself. Umbra introduces a brand new dungeon to Skyrim featuring stunning visuals, puzzle solving, and an exhilarating boss fight, culminating in the acquisition of the iconic sword.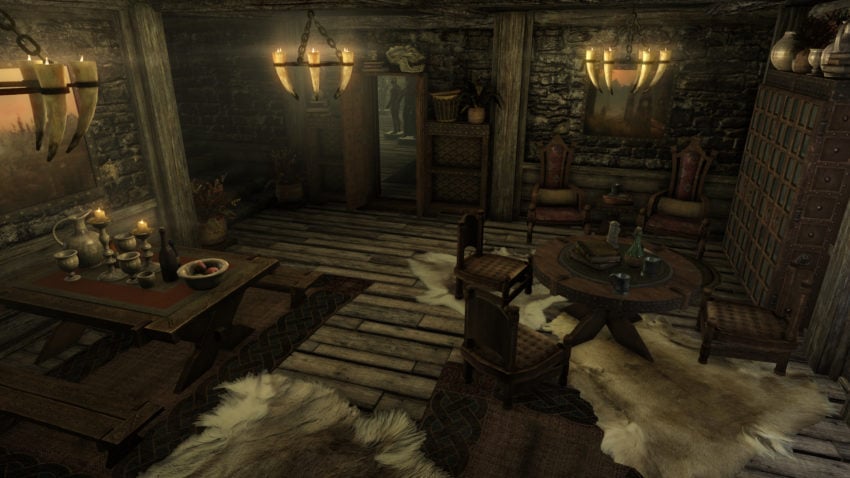 Shadowfoot Sanctum (400 Credits)
A thief does not fear the dark, for they call the shadows home. Shadowfoot Sanctum is a brand new player domicile nestled in the dark underbelly of the Riften Ratways. With a secret entrance and easy access to the Thieves Guild, Shadowfoot Sanctum provides both convenience and concealment for any aspiring thief, as well as a secret room to display your spoils with discretion.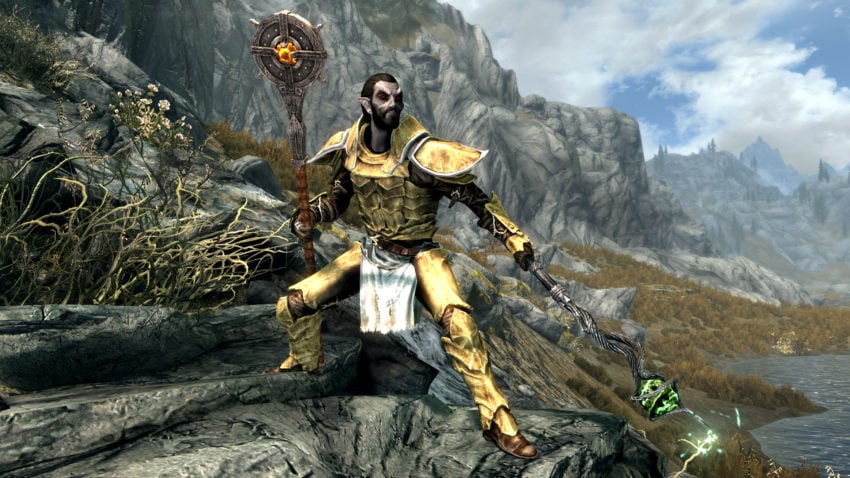 Arms of Chaos (500 Credits)
The original Staff of Chaos, or Balac-thurm, was a relic of untold power, shattered into pieces and lost to time. In the years since, mages have sought to recreate its magic, traveling to worlds beyond the realms of mortal men. Follow the path of the mages as you obtain an ancient ring and restore the artifacts of chaos, including two new staves and an enchanted amulet!
Spell Knight Armor (400 Credits)
Adorning the armor of the Spell Knight, the Keepers of the Crypt of Hearts were knights renowned throughout High Rock for their bravery and valor. Yet when the heart of a knight was stolen by a witch, they vowed to guard not just the crypt in Shornhelm, but the hearts of all men. Learn the story of the Spell Knight and obtain the armor that was their standard. The Spell Knight Armor comes in three variants, including iron, steel, and ebony!