Elder Scrolls Blades Release: 5 Things to Know
The Elder Scrolls VI is still a long ways away, but Bethesda plans to release a brand new Elder Scrolls game, dubbed Blades, next year.
Fans of the Elder Scrolls series might recognize the name. The Blades are an ancient order tasked with protecting the Dragonborn Emperor. They played a major role in the events in Elder Scrolls IV: Oblivion and they were also a big part of Bethesda's last game in the series, Skyrim.
In Blades you assume the role of a member of the Blades as you seek to rebuild your hometown. It includes quests, one-on-one combat versus other players, and a robust single-player campaign. Everything you'd expect from a Bethesda RPG. And best of all, it's completely free.
In this guide we're going to take you through everything we currently know about Elder Scrolls Blades including a look at its gameplay, its release date, pre-orders, the upcoming beta, and more.
What is Elder Scrolls Blades?
Elder Scrolls Blades is a mobile RPG for the iPhone, iPad, and Android devices. It's not for Xbox One, PlayStation 4, or Windows PC.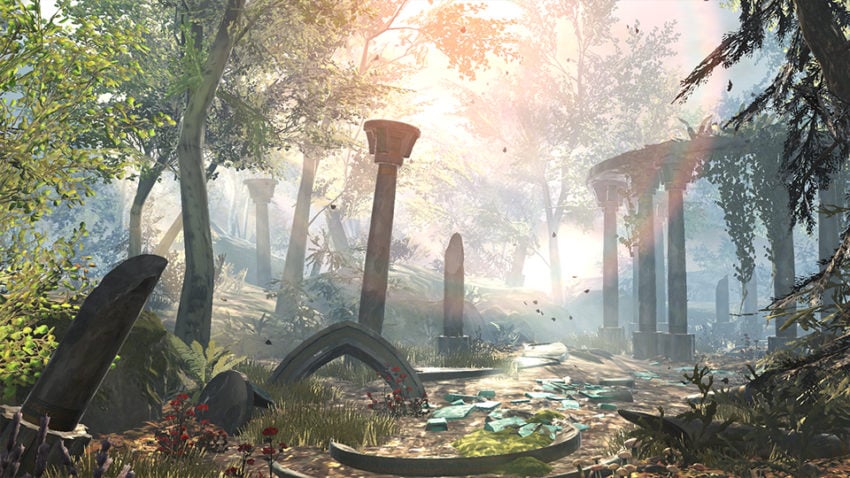 Bethesda's touting the game as a huge, first-person RPG for mobile devices, on par with something you'd expect for console and PC.
The game includes a single-player campaign, an endless "Abyss" mode where you'll fight until you die, and a mode called "Arena" where you'll challenge other Blades in combat.
Elder Scrolls Blades Gameplay
Bethesda showcase a portion of the game its BE3 event in Los Angeles. If you missed the event, you can watch the preview, in full, below.
Blades is much different than Bethesda's mobile Fallout game, Fallout Shelter. This is a full-fledged RPG that looks a lot like Skyrim. Bethesda says the game features "beautifully rendered, console-quality environments."
On top of that, you'll wield powerful magic spells, find and equip tons of gear, upgrade your character's skills, and kill your enemies just like you would in any other Elder Scrolls game.
Instead of a controller, you'll take on your enemies using your device's touchscreen. Bethesda says Blades supports the two-handed landscape control scheme and a one-handed portrait setup if you'd prefer to play with one hand.
There's also a building component in Elder Scrolls Blades though we don't know too much about it yet. The developer says that you'll be able to customize your town as you work to rebuild.
We expect to learn more about the graphics, combat, and building component later this year.
How Much Does Elder Scrolls Blades Cost?
While games like Skyrim, Fallout 4, and Fallout 76 cost real money up front, there's no upfront cost for Elder Scrolls Blades. It's free for iPhone, iPad, and Android.
We imagine there will be in-app purchases, but Bethesda hasn't gone into any of those details just yet.
Elder Scrolls Blades Release Date
If you want to be among the first to play Elder Scrolls Blades you can pre-order the game via iTunes or Google Play ahead of the game's release date.
The Elder Scrolls: Blades will release in Early 2019 for iOS and Android devices. We are incredibly excited for you to play Blades and you can still sign up for Early Access at https://t.co/uuFPob6YWJ.

— The Elder Scrolls (@ElderScrolls) November 29, 2018
Speaking of that, Bethesda's delayed the Blades release date into 2019. The company says it will arrive sometime in early 2019 though it hasn't provided a specific date just yet.
Elder Scrolls Blades Beta
If you want to try the game before it's released (and help Bethesda squash bugs), you can signup for the Elder Scrolls Blades beta right now.
If you pre-registered online between Sunday, June 10th, and Friday, June 15th, you get into to the Early Access program and will receive an exclusive sword and helmet for use in-game.
We don't have an official release date for the beta just yet, but we imagine it'll come sometime this winter ahead of the game's release date next year.
163 PS4 & Xbox One Skyrim Mods You Should Try Right Now
A Quality Map
One of our favorite Skyrim mods for PC is now available for console.
A Quality World Map by IcePenguin is an essential mod for PC. And now that it's available for console, it's an essential mod for Xbox One. (It's not available for PS4 yet.)
Bethesda's vanilla Skyrim map is decent enough but this mod takes it to the next level with improved textures and detailed roads.
The developer has literally drawn out every single road in the game and needless to say, it's impressive. And useful.
For more info, take a look at the video below.
Trust us, this one is very, very good. Give it a try today.

As an Amazon Associate I earn from qualifying purchases.