Skyrim Special Edition 1.4 Update: What's New
A new Skyrim Special Edition patch is out. Here is everything you need to know right now about the Skyrim Special Edition 1.4 update for Xbox One, PS4 and PC.
Its been several weeks since the Skyrim Special Edition 1.3 update's release. While the update fixed some of the game's glaring issues, Skyrim Special Edition owners have been complaining about a number of ongoing issues with the game.
Bethesda's latest patch isn't a massive bug fixer but it will fix some Skyrim Special Edition problems plaguing Xbox One, PS4 and PC.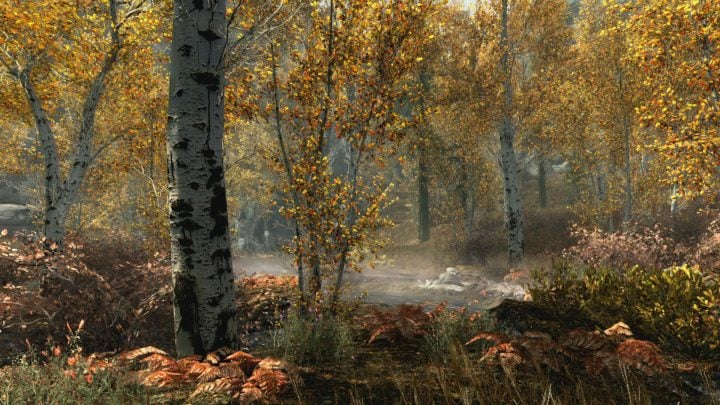 The developer's released a brand new 1.4 patch for the Skyrim remaster. The update's release date is here and today we want to take a look at the most important things to know as we push away from its release.
Skyrim Special Edition 1.4 Update for PS4 & Xbox One
The Skyrim Special Edition 1.4 update is out of beta and it's available to those of you playing the game on Windows PC, Xbox One, and PS4.
The PS4 and Xbox One updates were delayed but both are available right now. You'll encounter them the next time you fire up your console.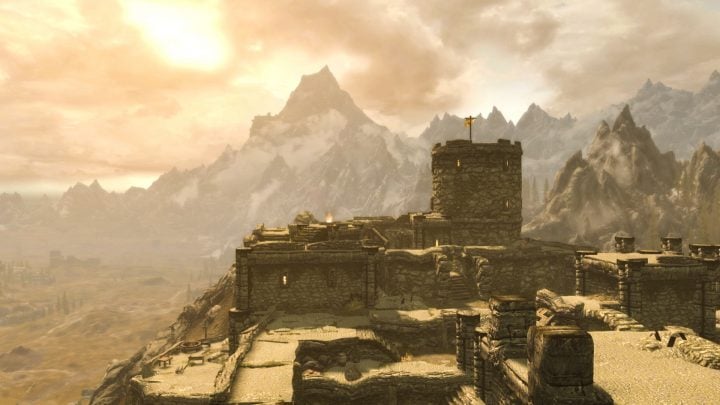 The updates aren't huge but if you're running out of space, you might have to clear some room before you can install this update on your console or PC.
Skyrim Special Edition Mods Update
The Skyrim Special Edition 1.4 update focuses on two areas: Skyrim mods and Skyrim problems.
The game's new 1.4 update is loaded up with some interesting changes for Skyrim Special Edition mods. Here's the full list of changes for the PC, Xbox One and PS4:
Added Featured category for mods
Added ability to sort Highest Rated and Most Favorited filters by today, week, month and all time
Added number of ratings count to Mods Browsing Menu
Added number of favorites count to Mod Details page
Added required dependencies to Mod Details page
Added latest version number and notes to Mod Details page
They're similar to the changes coming to Fallout 4 with Bethesda's 1.9 update. The Fallout 4 1.9 update is also rolling out right now for Xbox One, PS4 and PC.
Bug Fixes
The Skyrim Special Edition 1.4 update also delivers some bug fixes for lingering Skyrim Special Edition issues.
The change log isn't long but it currently includes general performance and stability improvements, improvements to reporting mods categories, a fix for occasional crashes while scrolling through Load Order menu, and improved Bethesda.net error messaging.
Skyrim Special Edition 1.4 Problems
It's early but we're already hearing about a few issues plaguing those who've installed the Skyrim Special Edition 1.4 update on their machine.
1.4 update users are reporting several problems with the 1.4 patch including problems with textures, crashes, quests, mods, and saves. We expect the list of 1.4 problems to grow as more people download the new patch.
We've put together a list of fixes for common Skyrim Special Edition problems that could come in handy if you do encounter something with the new software. Bethesda's next update might be weeks away so you'll need to be proactive.
If you run into an issue with Bethesda's latest patch, you'll also want to report it. You can submit a problem report here or on the company's Skyrim Special Edition forums.
163 PS4 & Xbox One Skyrim Mods You Should Try Right Now
A Quality Map
One of our favorite Skyrim mods for PC is now available for console.
A Quality World Map by IcePenguin is an essential mod for PC. And now that it's available for console, it's an essential mod for Xbox One. (It's not available for PS4 yet.)
Bethesda's vanilla Skyrim map is decent enough but this mod takes it to the next level with improved textures and detailed roads.
The developer has literally drawn out every single road in the game and needless to say, it's impressive. And useful.
For more info, take a look at the video below.
Trust us, this one is very, very good. Give it a try today.

As an Amazon Associate I earn from qualifying purchases.